As an avid traveler, there is nothing more indulgent than discovering accommodations that offer the luxury of a private hot tub within the confines of your own hotel room. Wellington, New Zealand, a captivating city known for its vibrant culture and stunning landscapes, has no shortage of hotels with in-room jacuzzis to cater to every traveler's desires. From intimate boutique hotels nestled in picturesque corners to lavish five-star resorts boasting panoramic views, Wellington offers a plethora of options that will leave you feeling pampered and rejuvenated.
Imagine sinking into the warm embrace of bubbling waters after a day spent exploring Wellington's charming streets and iconic landmarks. These hotels with private indoor hot tubs provide the perfect sanctuary for relaxation and unwinding amidst the hustle and bustle of this enchanting city. Whether you're seeking a romantic getaway or simply crave some alone time away from the world, these deluxe accommodations guarantee an experience that will exceed your expectations – immersing you in utter bliss while adding an extra touch of opulence to your stay. So why not immerse yourself in luxury during your visit to Wellington by selecting one of these remarkable hotels with jacuzzis in room?
Best Wellington Hotels With Hot Tub
Victoria Court Motor Lodge: One-Bedroom Apartment with Spa Bath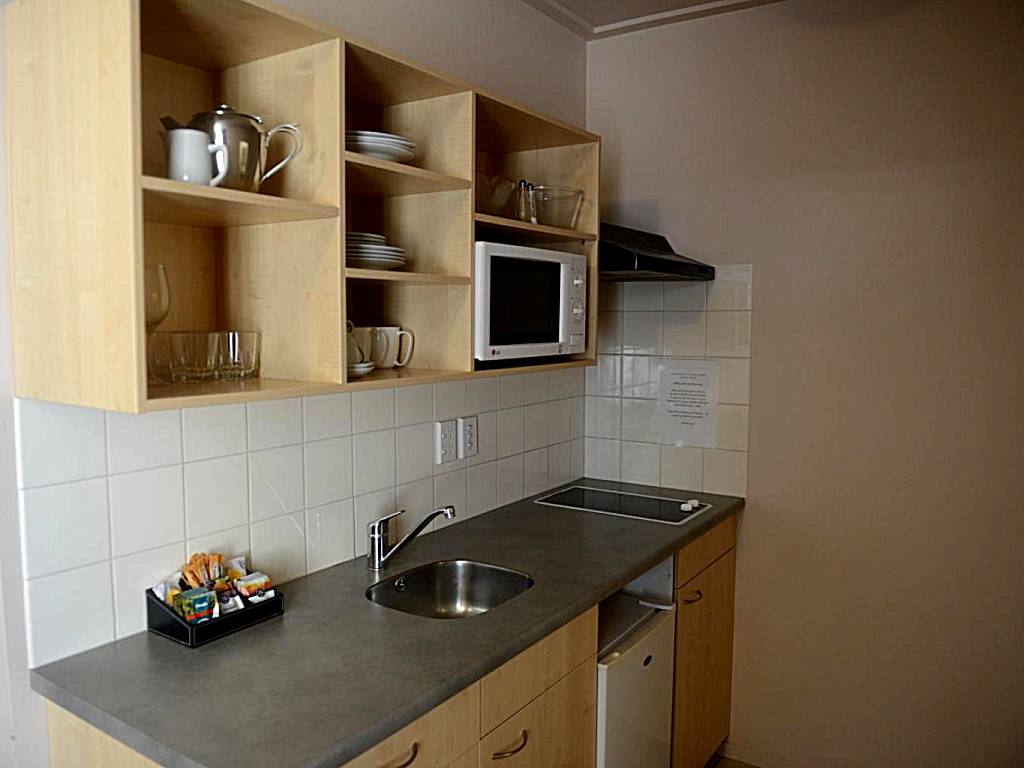 The Victoria Court Motor Lodge in Wellington offers a luxurious One-Bedroom Apartment with a Spa Bath. This apartment features a separate living and dining area, as well as a well-equipped kitchenette for added convenience. Guests can enjoy the spaciousness of the private balcony, subject to availability, where they can soak up the scenic views of Wellington. The room is designed to accommodate up to 4 guests, with the price based on 2 guests. The lodge provides free parking for its guests and is situated in close proximity to popular attractions such as the Te Papa Museum, which is just a 10-minute walk away. Additionally, Lambton Quay and Courtenay Place are within a 15-minute walk from the hotel while Wellington Airport is only a short 15-minute drive away. Each studio and apartment comes complete with amenities like a microwave, refrigerator, and tea/coffee maker for ultimate comfort during your stay. Most rooms also include a relaxing spa bath for an added touch of luxury.
Pros:
– Separate living and dining area
– Well-equipped kitchenette
– Access to private balcony (subject to availability)
– Close proximity to Te Papa Museum
– Free parking
Newlands Court Motel: Premium Studio with Spa Bath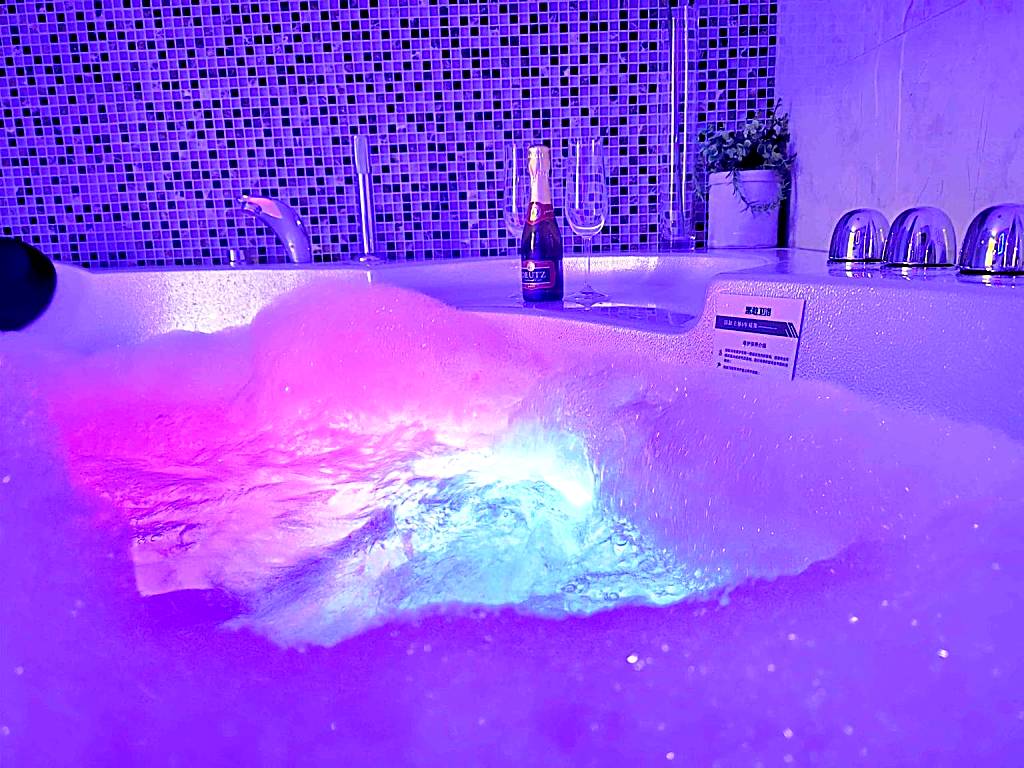 The Premium Studio with Spa Bath at Newlands Court Motel is a refurbished and heated room that offers guests a comfortable and convenient stay. The studio includes a dining area, spa bath, and microwave for added convenience. Guests can also enjoy the gardens and free on-site parking. The motel is located in Newlands, just a 15-minute drive from Wellington city center. It is situated along the main bus route to Wellington, providing easy access to a variety of restaurants, shops, and entertainment facilities. Additionally, popular attractions such as Te Papa Museum, Westpac Stadium, and Hutt Valley are all within a 10-minute drive from the property. With its amenities and close proximity to key destinations, the Premium Studio with Spa Bath offers an enjoyable stay for travelers.
– Refurbished room with modern amenities
– Convenient location near Wellington city center
– Gardens available for guests to relax in
– Free on-site parking provided
Marksman Motor Inn: Two-Bedroom Suite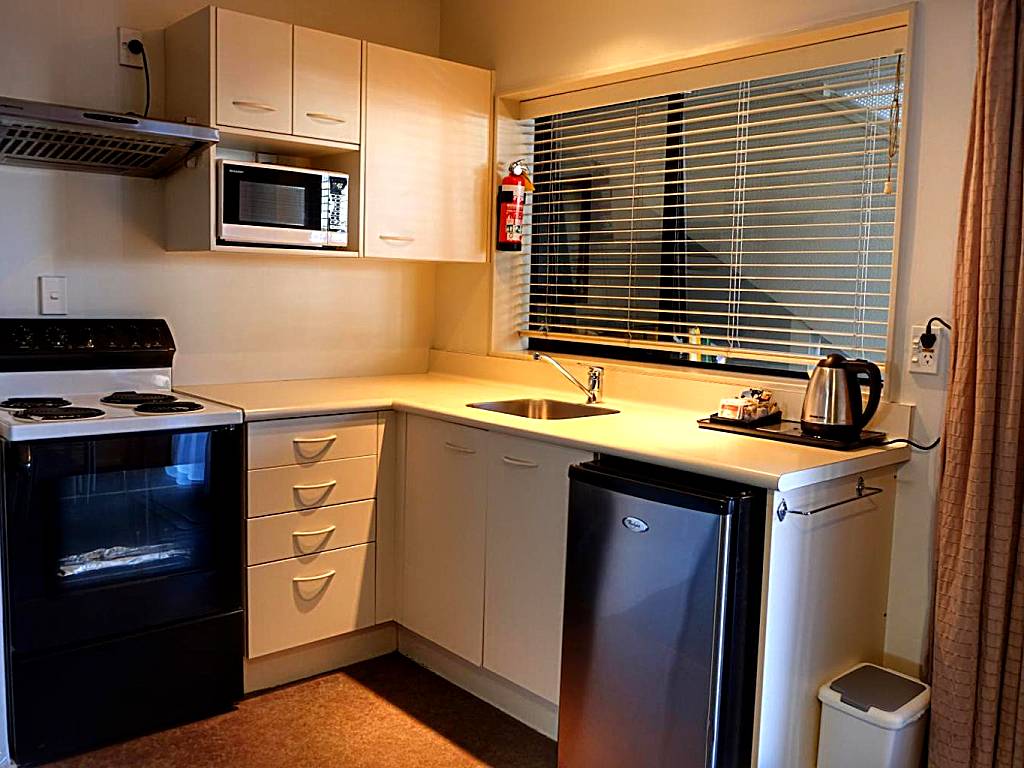 Marksman Motor Inn offers a spacious Two-Bedroom Suite with a standout feature – a luxurious spa bath. The suite includes 1 living room, 2 separate bedrooms, and 1 bathroom with a shower and hairdryer. Guests will appreciate the well-equipped kitchen, which includes a refrigerator, oven, microwave, and tea/coffee maker. The suite also features a dining area, heating, and a TV. With 4 beds available in the unit, this suite is perfect for families or groups traveling together.
The hotel itself is conveniently located just a 3-minute walk from Government House Wellington. It offers comfortable accommodations with flat-screen satellite TV and a microwave in each unit. Guests can enjoy Wi-Fi internet access throughout the property as well as free parking facilities.
Situated in the heart of Wellington, Marksman Motor Inn is only a 10-minute walk from the vibrant Courtenay Place entertainment district. For those arriving by air, Wellington International Airport is just a short 10-minute drive away.
All units at Marksman Motor Inn are heated for maximum comfort and include convenient amenities such as refrigerators, toasters, and tea/coffee making facilities. Each unit also boasts a spacious seating area and private bathroom with guest toiletries provided.
Pros:
– Luxurious spa bath in the Two-Bedroom Suite
– Well-equipped kitchen for self-catering convenience
– Convenient location near Government House Wellington and Courtenay Place entertainment district
– Free Wi-Fi internet access throughout the property
– Ample free parking facilities
Other places to stay in Wellington
Luxury Hotels in Wellington with Hot Tub
Luxury hotels in Wellington offer a unique and indulgent experience with the addition of hot tubs in their rooms. These private, relaxing spaces provide a haven where guests can unwind after a long day of exploring the city. Whether it's soaking in the warm water or enjoying the therapeutic benefits of hydrotherapy, these hotels ensure that guests have a luxurious and memorable stay. The hot tubs add an extra touch of opulence to the already lavish accommodations, creating an atmosphere of ultimate comfort and tranquility for guests seeking a truly elevated hotel experience in Wellington.
Shepherds Arms Hotel: King Suite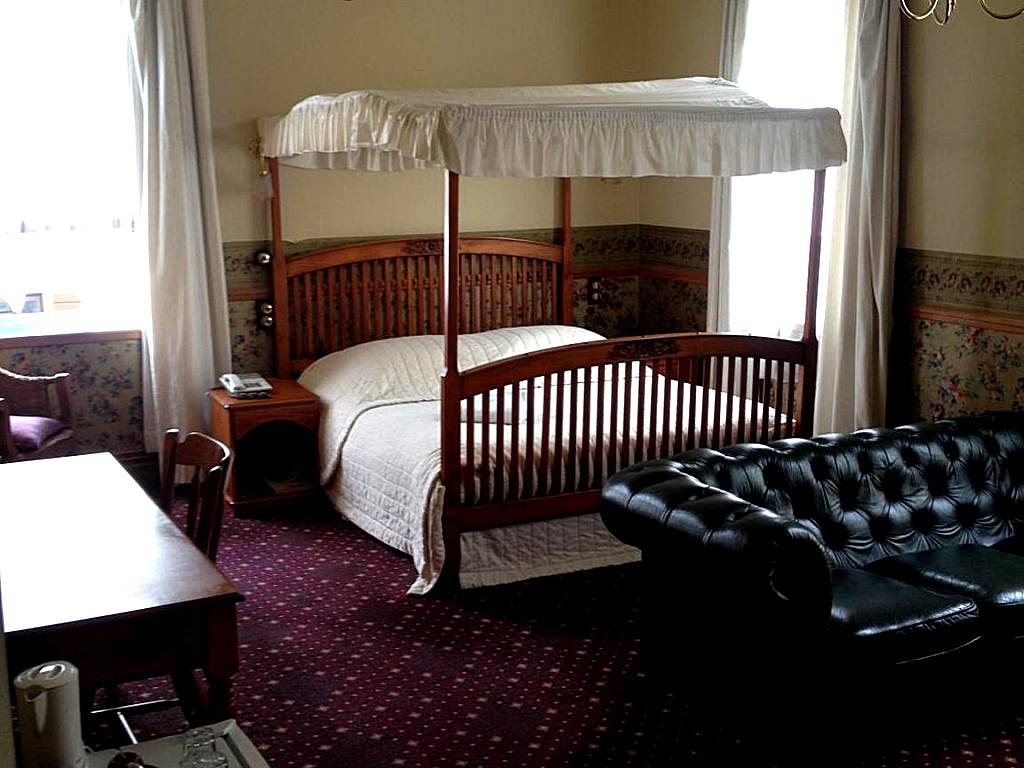 The Shepherds Arms Hotel offers a boutique-style King Suite that exudes luxury and comfort. The spacious room features a four-poster king-size bed, perfect for a restful night's sleep. The highlight of the suite is the private bathroom, which boasts a 2-person spa bath, providing an indulgent and relaxing experience. Additionally, guests can unwind in the generous lounge area furnished with a comfortable 3-seater leather sofa and a 25-inch satellite TV. With free Wi-Fi and satellite TV included, guests can stay connected and entertained throughout their stay. The hotel also provides on-site car parking, ensuring convenience for travelers exploring the Wellington area. Located just minutes away from popular attractions such as Wellington Botanic Gardens and Parliament House, guests can easily explore the city's highlights before returning to this haven of relaxation.
Pros:
– Boutique-style room with luxurious amenities
– King-size bed and private spa bath for ultimate comfort
– Spacious lounge area with leather sofa for relaxation
– Convenient location near popular attractions
– Free Wi-Fi and satellite TV provided
Capital Lodge Motor Inn: Studio with Spa Bath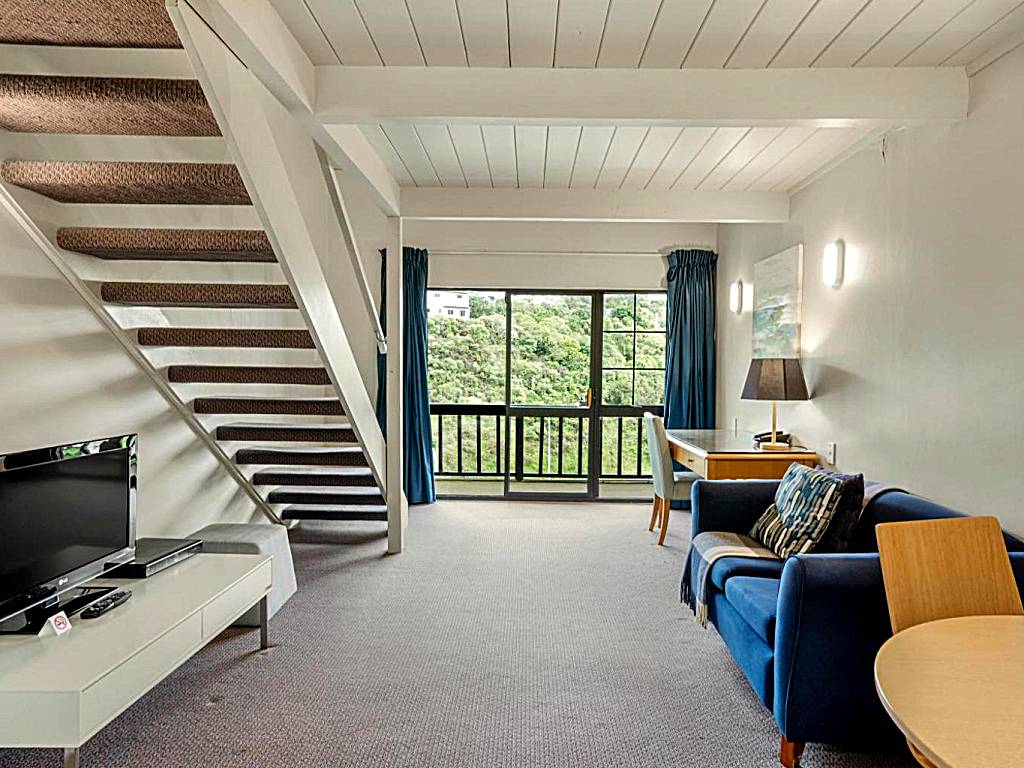 Capital Lodge Motor Inn is a newly opened hotel located in Wellington, just 76 km away from Westpac Stadium. Guests can enjoy a comfortable stay in their spacious studio, which features a well-fitted kitchenette complete with a refrigerator, kitchenware, microwave, and toaster. The studio also includes convenient amenities such as a washing machine, tea and coffee maker, balcony with garden views, and a private bathroom with a refreshing spa bath. With free WiFi throughout the property and friendly staff available at the tour desk, guests have everything they need for an enjoyable stay. Additionally, the hotel offers room service and has an on-site restaurant where guests can savor delicious meals. Free private parking is provided for added convenience. Capital Lodge Motor Inn ensures a smoke-free environment for all guests and is situated just 8 km away from Beehive Parliament Building.
Pros:
– Newly opened hotel
– Well-equipped kitchenette in each studio
– Spa bath for relaxation
– Beautiful garden views from the balcony
– Convenient on-site parking
Halswell Lodge: Lodge King Room with Spa Bath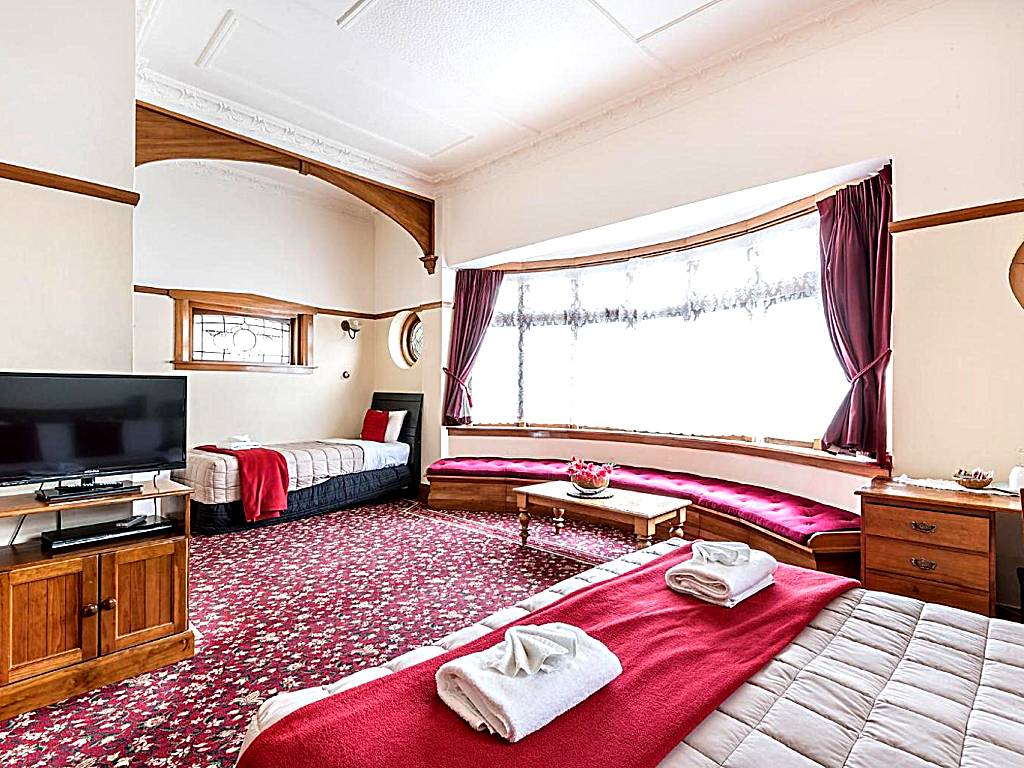 Located next to Courtenay Place in central Wellington, Halswell Lodge offers a comfortable stay with its Lodge King Room with Spa Bath. This room features an en suite bathroom with a spa bath and provides access to the shared kitchen facilities. The maximum occupancy for this room is 3 guests.
– Free unlimited WiFi.
– Close proximity to Te Papa Museum and Wellington's waterfront.
– Convenient location near Westpac Stadium and Interislander Ferry Terminal.
– Variety of accommodation options including studios and apartments with cooking facilities.
– Guest laundry facilities available for added convenience.
Information about Hotels With Jacuzzi In Room in Wellington
| | |
| --- | --- |
| 🏢 Number of Hotels With Jacuzzi In Room in Wellington | 6 |
| 🥇 Average Review Score | 7.1/10 |
| 💰 High season average price | 456 |
| 💸 Low season average price | 114 |
FAQ
1. Are there any hotels in Wellington that offer rooms with Jacuzzis?
Yes, there are several hotels in Wellington that provide rooms with private Jacuzzis. These luxurious accommodations are perfect for those looking to unwind and relax after a long day of exploring the city. Some popular options include Hotel XYZ, which offers spacious rooms with ensuite Jacuzzis overlooking the stunning waterfront, and ABC Suites, known for their elegant suites featuring private balconies and in-room Jacuzzis.
2. How much does it cost to stay at a hotel with a Jacuzzi in Wellington?
The cost of staying at a hotel with a Jacuzzi in Wellington varies depending on the hotel's location, amenities, and room size. Generally, you can expect to pay around $200 to $500 per night for a room that includes an in-room Jacuzzi. It is always recommended to check with individual hotels for specific pricing and availability.
3. Can I find budget-friendly options for hotels with Jacuzzis in Wellington?
While hotels offering rooms with Jacuzzis tend to be more upscale and luxurious, there are still some budget-friendly options available in Wellington. Look out for smaller boutique hotels or guesthouses that may offer affordable rates without compromising on comfort or amenities. Additionally, consider booking during off-peak seasons or taking advantage of special promotions to secure better deals.
4. Are the hotel jacuzzis open 24/7?
Hotel policies regarding jacuzzi access vary from property to property. While some hotels may have restricted hours during which the jacuzzi is available (typically between morning and late evening), others keep them open 24/7 for guests' convenience. It is advisable to inquire about specific operating hours when making your reservation or upon arrival at the hotel.
5. Is it necessary to book a hotel room with a jacuzzi well in advance?
It is recommended to book your hotel room with a jacuzzi well in advance, especially if you have specific dates or preferences in mind. Since these rooms are highly sought after by travelers seeking ultimate relaxation and indulgence, they tend to get booked quickly. By making an early reservation, you can ensure availability and secure the room of your choice for a memorable stay in Wellington's hotels with Jacuzzis.
Popular Hotels With Jacuzzi In Room destinations